When you hear the term freelancer, maybe what comes to your mind is working according to your hobby, flexible working hours, not bound by office hours, no boss to set things up and so on.
In this article we will discuss in detail the ins and outs of the freelance world.
Table of Contents
It is undeniable that freedom in managing work time is the main motivation why many people want to become freelancers. Even today, many jobs as freelancers are chosen by the millennial generation who are reluctant to be bound by time or company rules.
Apart from the reasons above, there are also many people who start their careers as freelancers with the aim of looking for additional income besides working full-time or to fill their free time without having to interfere with their main work at the office.
However, becoming a professional freelancer is not easy. A freelancer is required to always be smart and creative, really understand what customers want, be able to adapt to very fast technological developments and most importantly have the skills needed by customers.
Working as a freelancer also requires a strong mentality. Why? Because this job often makes a person feel lonely because he almost always works alone without co-workers beside him. If you don't have a strong mentality, you will get bored quickly and feel frustrated.
When you work in an office, many financial problems are handled by the company, such as income taxes, health insurance and benefits. So, when you work as a freelancer, you have to bear those kinds of things yourself.
So what are the right steps to start a career as a freelancer?
Find Out Your Expertise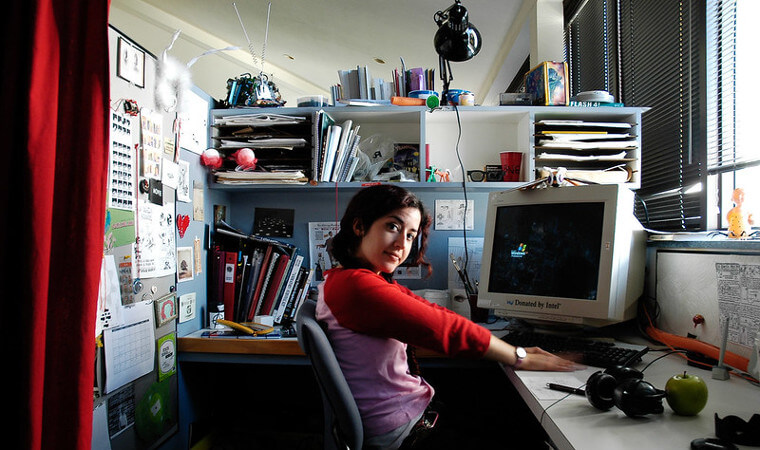 Before deciding to start a career as a freelancer, you need to explore what your expertise is. There are many opportunities that you can take according to the skills you have. You can make your selling skills as main capital in running this freelancer business.
There are a lot of freelancers who choose their profession based on expertise in creative fields, such as writing, design, programming, photography, and many others.
However, freelancers are not limited to creative fields. Many people have also succeeded in running a freelancer business in the administrative and management fields. However, what is popular among the public is that freelancers are always associated with the creative world.
Without expertise it is very difficult to start a career as a freelancer. But you don't need to be afraid if you don't have the expertise. You can start from the easiest jobs first, for example jobs related to administration.
Gradually you can increase your expertise by learning new things that promise greater income than the field you previously chose.
There are several types of jobs that you should consider if you are interested in becoming a freelancer. In addition to the enormous opportunities, the job also promises high income.
1. Graphic Designer
If you have expertise in graphic design, whether it's with Photoshop, Corel Draw, or other graphic software, try to use your skills to become a freelancer.
2. Web Developer
This job is perfect for those of you who master web programming languages. You will later work on creating web applications for your clients in PHP, Java, Ruby, or JavaScript.
3. Android Developer
Do you know how many Android users are currently? More than 1 billion users. This means that the Android market is very large and you can earn money by becoming an Android application developer.
4. Game Developer
If you like playing games, this job is great fun. You can channel your hobby and earn money at the same time. There are many jobs related to games, for example designers, developers, testers and many others.
5. SEO Expert
Are you still unfamiliar with this one job? Large companies, especially those engaged in online services, definitely need workers who understand SEO. Why? Because it is from SEO that new customers will come.
6. Database Administrator
A database administrator is someone who is responsible for the performance, integrity and security of a database. A database administrator has an important role for the company. If you are proficient in Oracle, Microsoft SQL Server or MySQL then this job is perfect for you.
7. Content Writer
Content writers are professional writers who write web content or articles for publication on the Internet. Content writer is one of the most sought-after jobs by large companies today. If you have basic skills in writing then this job is perfect for you.
8. Animator
If you are good at drawing and mastering graphic software such as Adobe After Effects, Adobe Premiere, Autodesk 3ds Max, and Autodesk Maya then this job is perfect for you. Jobs as animators are very much abroad.
9. Data Entry
The main job of data entry is data input, usually using certain software from the company. The work is quite simple and does not take long to learn. You can start with this job if you have little skill.
10. Translator
This job requires foreign language skills and not just anyone can do it. At a minimum, you must master two foreign languages if you want a career as a translator. Abroad, the opportunity to work as a translator is very large.
Find a Profitable Niche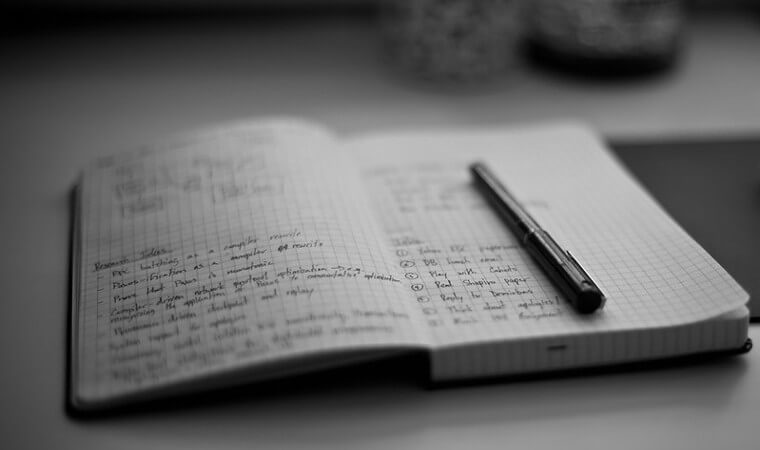 After knowing what is your expertise, the next step you have to do now is to do market research. The point is, with expertise like you have, can it be "sold" or not. What can be used as income from this expertise.
Most freelancers are currently working in the online field, because the market share here is still very tempting for freelancers. This research can later cover everything that you will need later. From this research, you will be able to prepare yourself for what is needed in the profession as a freelancer.
For example, you have expertise in graphic design or at least are proficient with Adobe Illustrator and Photoshop. From here you need to do research on how tight the level of competition is in that field.
It should be noted that there are tons of people out there who have the same skills and are willing to be paid less than you. If you are not good at finding the right niche, you will get into a very tiring price war.
You need to take the time to think deeply to find a profitable niche for your freelance business without having to price war with others. You must actively seek out the industry and the type of client that truly values quality.
When you find yourself in a space that is competitive on quality, you completely change the way you sell your services. You'll be competing on value, not just price.
Instead of taking on whatever graphic design project you want, you can choose to concentrate solely on infographic design for blogs, company logos or ebook layouts. Pick an area that really interests you, and focus on being the best designer in that tight space – that's how to find the right niche.
Identify Your Clients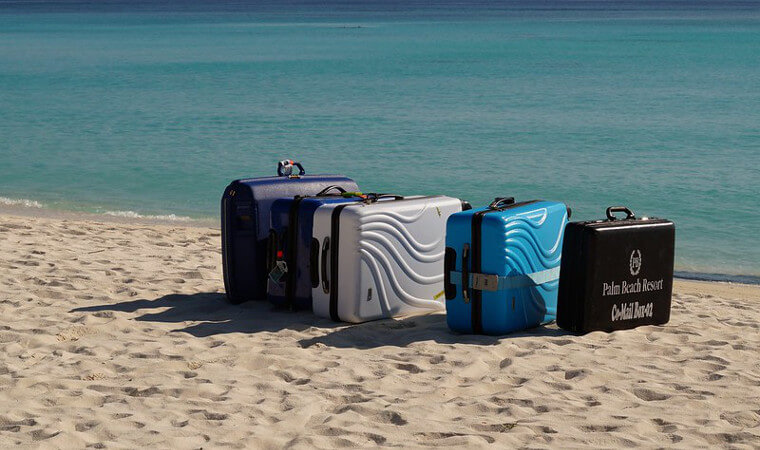 As important as finding a profitable niche, you also need to identify the right target clients for your freelance business. If you already have a clear target, you will be more comfortable in running this freelancer business.
Since you're just starting out in the freelancer business, it's fine if you choose a broader target to get some clients. Make some initial assumptions about who you want to work with, target them first, and after working with a few of them, you'll quickly find out whether or not you want to continue pursuing the same type of clients.
Narrowing down your target client base will help you achieve much better results in the long run. At first this will seem very difficult because it means you have to rule out many other business opportunities.
To determine the right target clients when starting your freelance business, you need to ask yourself the following three questions:
Which business will benefit more from the services I provide?
Which business can afford the price I have to charge to reach the revenue target I've set?
Who are the decision makers in the business and what can I learn about them? Can I find a way to connect with them on a personal basis?
When you have all of this information, you will be in the perfect position to connect with them directly and offer any added value you can provide.
Utilizing the Internet To Get Clients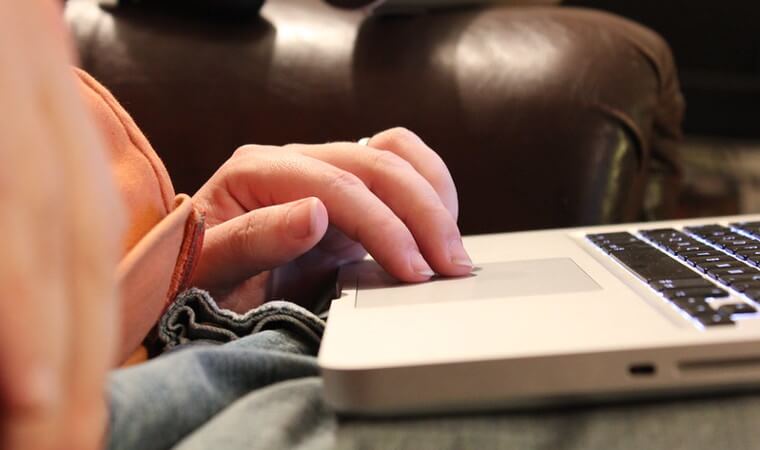 For a freelancer, finding clients who are willing to use the services he offers is not easy. If you have extensive contacts, it will be easier for you to offer services, but what if you don't? Of course it's very difficult.
That is why you need to use Internet technology to get clients. There are a lot of freelance sites that will help you get a job easily without having to meet potential clients here and there with bidding proposals.
A freelance site is a platform where freelance job seekers and freelance service seekers gather. Here, service seekers will post a job and job seekers will make an offer to get the job.
By using freelance sites, you can find work more easily. There are a wide variety of jobs offered on freelance sites. Apart from that, you can also take jobs from anywhere without any limits.
Here are some freelance sites that you can use to get a job.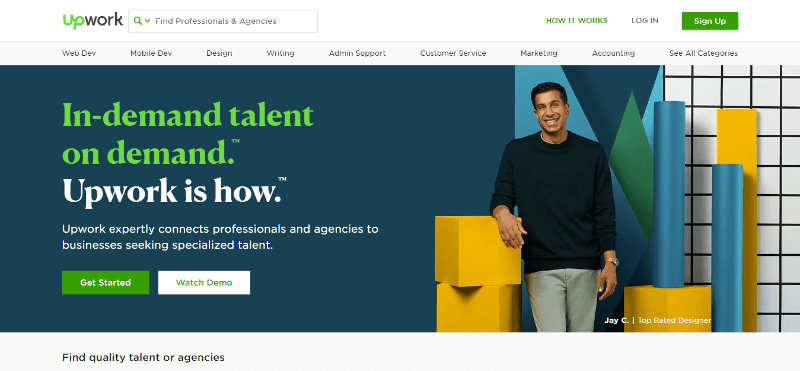 Upwork is known as the world's largest freelance site with more than 12 million job seekers and three million clients there. With these extraordinary numbers, you can find many job opportunities here.
At Upwork the payment system can be hourly or based on completed projects. So, this gives flexibility to both job seekers and service seekers.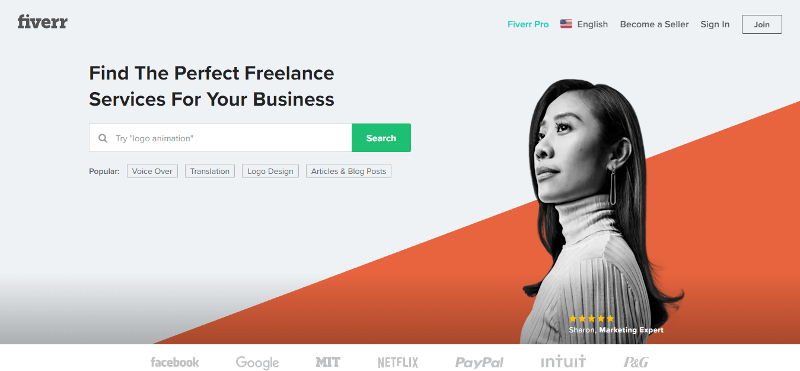 Fiverr is a fairly unique freelancer site. On other freelance sites, it is the client who makes the announcement looking for freelance workers. On Fiverr, however, it's the freelancer who makes the announcement looking for clients.
The work system on Fiverr is of course unique. Because you don't have to bother applying or sending proposals to projects opened by clients one by one. You just make the announcement and wait to find the right client.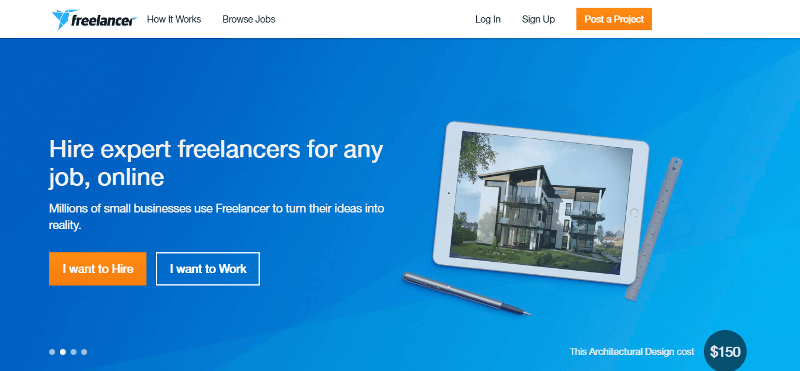 Almost similar to Upwork, Freelancer is also a freelance site with the highest number of users. Based on reports, there are more than 42 million job seekers and clients using this Freelance site.
One thing that differentiates Freelancer from other freelance sites is that you are required to pay to become a member here.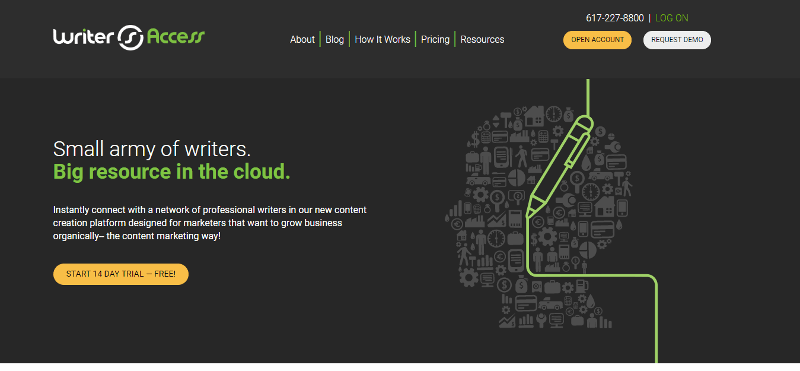 As the name implies, WriterAccess is a freelance site specifically intended for freelance writers. On this site you can find various jobs related to the world of writing such as writing articles, case studies, scientific reports and many others.
WriterAccess also offers various tools such as keyword optimization, content planner, and analytics. These various tools can help your work as a writer to be efficient and of higher quality.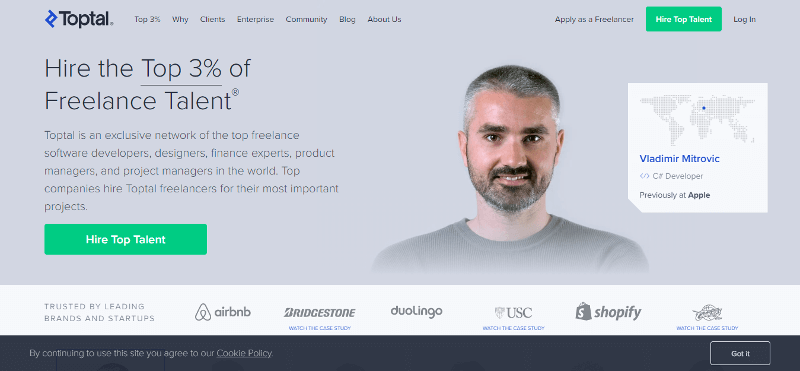 Unlike the other freelance sites on this list, to register with Toptal you must have a series of quality portfolios. Because Toptal offers service seekers with the best talents in the world, the selection process here is also very strict.
Difficulty and guaranteed quality make Toptal paid much higher than other freelance sites. In addition, you can also choose long-term or short-term projects.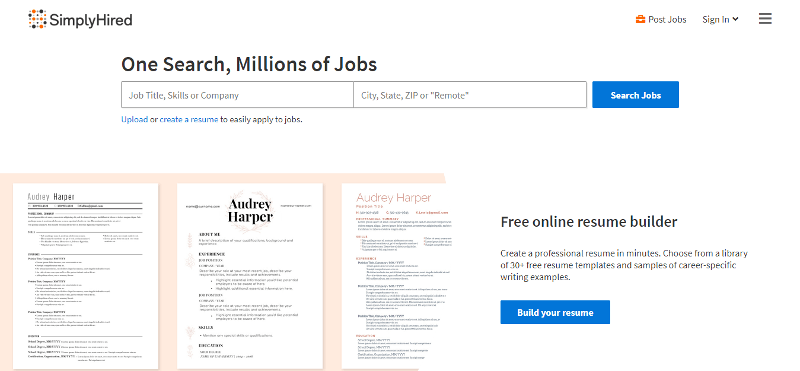 SimplyHired is a freelance site that offers jobs both online and offline. So if you can't find work on other freelance sites that match your skills, SimplyHired can be an alternative.
Apart from that, SimplyHired also offers jobs from 24 different countries and provides a feature to search for jobs in a location near you. Very useful, right?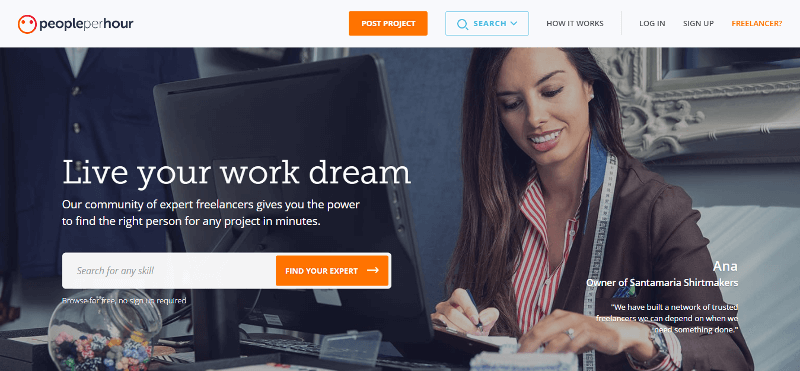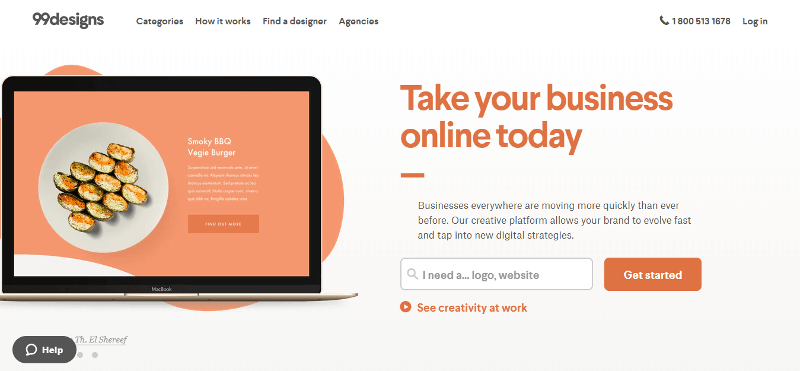 From the name it seems clear that this freelance site is focused on designers. At 99design you can compete in contests to attract service seekers to you.
99design also provides various articles that can help you become a better graphic designer. There are design tips, tips on building a freelance career and many others.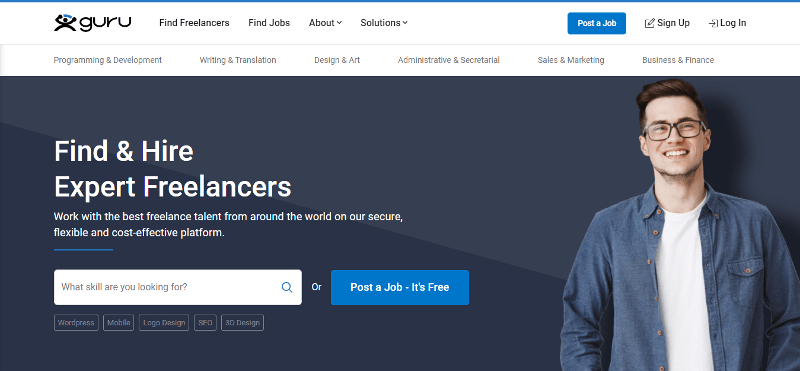 Since its founding in 2001, Guru has become one of the best freelance sites in the world. On Guru, both job seekers and service seekers are required to create their own profile. Once they match each other's profile, work can begin.
There are new jobs every day on Guru, so you should check this freelance site often to keep it up-to-date. You can also search for jobs by location, category or type of payment (per hour or per project).
Do Personal Branding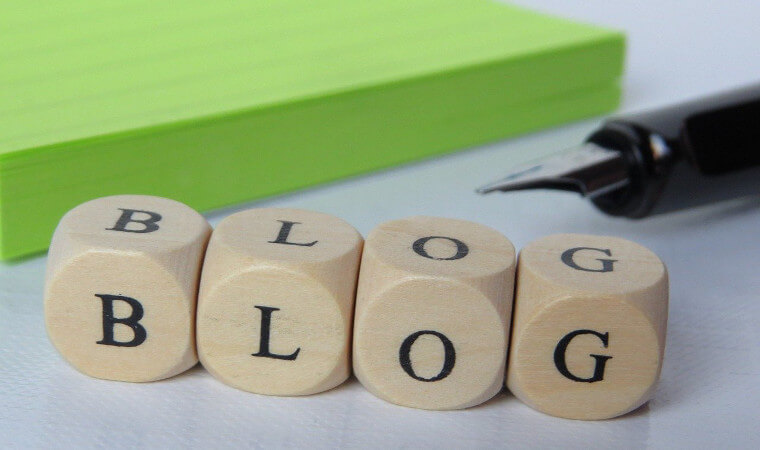 Personal branding can be interpreted as a way for someone to market themselves so that they are judged better by others. In rougher language it can also be referred to as imaging. So, it's not just artists or politicians who need to do personal branding, freelancers also need to do that to be recognized.
Why is personal branding so important for freelancers?
As a freelancer, you need to do personal branding so that others know who and what your expertise is. What's the point? Of course, the goal is that you can influence other people to want to buy the services you offer.
Then how do you do personal branding?
Here are some ways you can use to strengthen your branding as a freelancer.
1. Create a Great Portfolio Website
The portfolio website serves to show potential clients the work or projects that you have worked on.
Through your portfolio website, you can display testimonials from clients who have used your services. In addition, having a portfolio website will make it easier for your company and your clients to find you via the Internet.
In general, there are 5 main benefits of a portfolio website, which are the following:
Make it easy for potential clients to find you via the Internet
Make it easy for potential clients to contact you via the contact form
Convince potential new clients to be interested in using your services
Display your personal profile such as educational background, profile photo, skills you have mastered and awards you have received
Documenting the results of work and experiences that have been achieved
It could be said that a portfolio website is a representation of yourself online. Therefore a portfolio website must have unique characteristics that distinguish it from other portfolio websites.
2. Make Examples of Work That Can Be Exhibited
Potential clients tend to prefer hiring experienced freelancers. Therefore it is very important to make several examples of work that can be exhibited to your prospective clients.
Publish and demonstrate your work on the portfolio website that you have created so that clients can see how good the quality of work you can give them is.
3. Share Your Experience and Knowledge
One of the most effective ways to showcase your expertise is to share your experience and knowledge via the website. The articles that you publish on your website can be a special attraction for visitors.
There are several additional benefits that you can get by sharing your experience and knowledge through a portfolio website, which are the following:
Your portfolio website will look fresh because there is new content all the time
Your portfolio website is easier to find via search engines
Your portfolio website will stand out more than other portfolio websites that only contain static content
You will be known as an expert in your field by potential clients who visit your website
It will be easier for you to get projects because potential clients are confident in your abilities
4. Create a Youtube Channel
Is it necessary for a freelancer to create a Youtube channel? Of course it is very necessary and if you can do this then the effect will be very powerful for the development of your freelancer business.
Then what videos should be displayed on the YouTube channel?
Maybe this is what confuses you, especially if you are not used to making videos.
There are several types of videos that you can display on your YouTube channel, for example:
Client testimonials in video form
Video tutorials on specific topics
Demo of projects or apps you've built
Conclusion
After knowing the right steps to start a career as a freelancer, are you still unsure about becoming a freelancer? When you first start this freelancer business, you may experience some difficulties but sooner or later if you keep trying, you will definitely succeed.